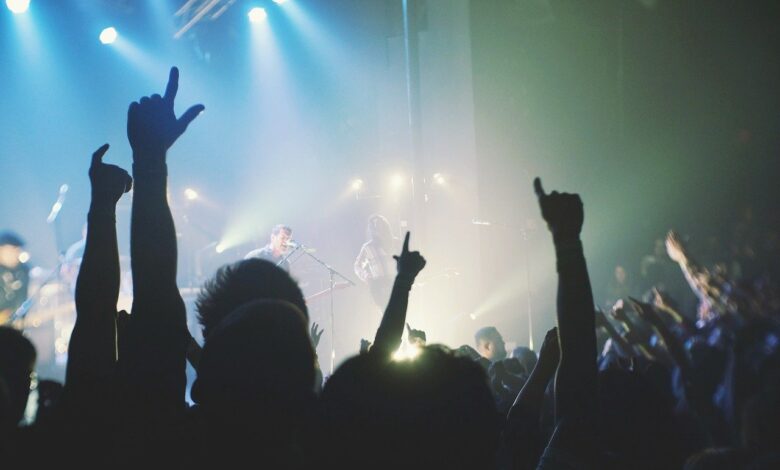 The ACL Festival (Austin City Limits Festival) lacks the craziness quality of SXSW and the ROT Rally. You decide if that's a good or bad thing. One fact is for sure. No music festival draws the quality of talent that ACL does.
Three days, eight stages, 130+ bands and 225,000+ fans. Past artists include;Foo Fighters, Beck, John Fogerty, David Byrne, Patti Griffin, The Raconteurs, Alejandro Escavedo, Roky Erikson, Asleep at the Wheel, Joe Bonamassa, Drive-By-Truckers. Musical lineups range from pop, rock, folk, alt-country, blues, gospel and more.
ACL Festival sells out months in advance so make your plans early. You can attend all three days or one day. They also offer VIP Tickets and Platinum Passes.
Austin music's largest in-the-park music festival, ACL draws hundreds of thousands of attendees over the three day event.
Zilker Park is large and there is ample room and space for all eight stages.
As outdoor music festival go, ACL is together. Clean, Porta Potties and plenty of them.
The food court offers Stubb's BBQ, Salt Lick BBQ, Sun Garden Shaved Ice. Many other local restaurants offer Tex Mex to hamburgers and most everything in between.
Austin live music doesn't get any better than standing at the food court trying to make a decision on what to eat while you're bouncing uncontrollably to the sound of a reggae band. Awesome. A lot of good food.
But the important thing is Austin live music. ACL brings it on from 11 am to 10 pm for three straight days. Known locally and has a big rep for doing it right. Reducing big festival problems and paying attention to the details.
ACL Festival shuttle buses operate from different locations around Zilker Park. I use the Barton Springs Mall shuttle and the service is excellent. You'll find info on their web site about how to use the shuttle buses.
You park in the mall parking lot. Get on a bus. They leave every 10-15 minutes. The bus delivers you at the gate. When your ready to leave, get on the right bus back to where you parked. I love the bus. No traffic jam, parking in the middle of a field or on the side of the road three miles from the event.
ACL takes care of those inconveniences so you can concentrate on enjoying Austin music at its best. A great way to get around, you'll see fields of parked bikes during the festival.
ACL has many restrictions on what you can and cannot bring to the festival. Check their web site for a complete list. When you see the list of allowed and prohibited items you'll agree, ACL is looking out for your best interest here.
Austin City Limits Festival is worth the price of admission just to sample the 30 some odd Austin restaurants offering their best at the food court. Add the quantity of quality music to that and ACL is a no-brainer bargain for any music fan. ACL Festival My Way
I go to ACL and have the best time. However I don't attend any shows before 7 pm. That's right, I miss 75% of the music.
You can come and go. Create your own schedule of bands you want to see.
You can spend an entire three days at the festival. I find this approach grueling and not much fun. I go to ACL about 7 pm. Watch a couple bands and leave just before the crowd.
I go directly to the ACL after shows. Every club in town is competing for ACL spillover. Austin live music scene is at its best during the ACL Festival. Booking the best local and national talent. Look under "more stuff" on their web site for this years schedule.
I guarantee Stubb's, Continental Club, Antone's and Saxon Pub will be rockin' late into the night every night ACL is in town. And it's AIR CONDITIONED, THE BEER IS COLDER.
ACL is an outdoor festival so pay attention to the heat and stay out of the direct sunlight for extended periods. Wear sun block, hat, shades. Bring a chair or blanket plus a soft sided cooler and ice.
ACL Festival is perfect for any Austin music fan. Beautiful park, great food, friendly crowd, courteous service, fair price and more Austin music than any ten people could possibly see over a three day period.