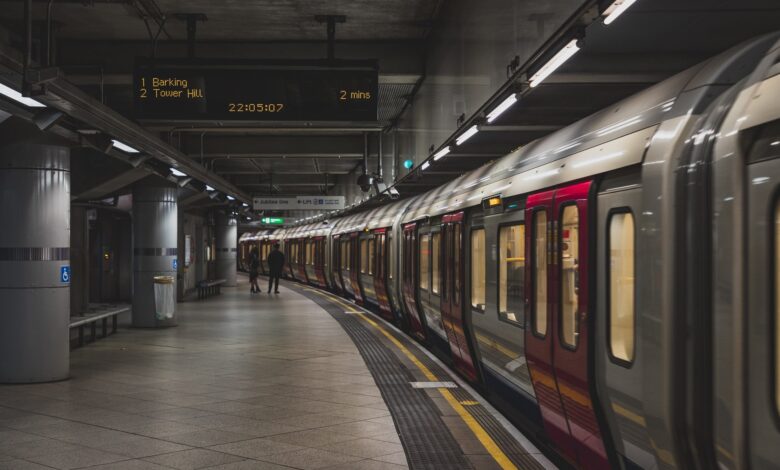 If you live downtown or in the surrounding neighborhoods you probably use Capital Metro on a regular basis. It's low cost, safe and dependable transportation. Yes, the buses can get full and yes, it is a bus.
Capital Metro is a bargain when you compare it to driving. No gas or parking cost. No insane traffic to feed your road rage. When Cap Metro says, "Dump the pump!" they're telling you that you save serious coin by using a bus instead of your car… and they're right!
Their web site is massive and comprehensive. Not complex or confusing, but big. You have to sort out a lot of information to find out what you should be looking for.
I'll attempt to simplify some of the information. There are different kinds of routes, areas served, fares, several ways to buy tickets, bus riding tips and hints, plus recent updates and changes.
I recommend visiting Capital Metro's web site if you plan on using bus service. This is necessary to select your best route and then download route schedules and a map for the route you select. Also be sure to visit Dadnab for a free, real easy way to navigate bus schedules. Read more about this simple service below.
My Austin travel guide would not be complete without a complete review of Cap Metro. However, it makes no sense to replicate their web site here. My recommendation is – read this page to familiarize yourself with Capital Metro definitions, route explanations and more. When you visit their site you should save time by being informed about the important stuff so you don't have to play the needle in the haystack game.
Cap Metro Service Areas
Service areas are Austin, Texas and surrounding suburbs and neighborhoods: Highland Lakes, Jonestown, Lago Vista, Leander, Manor, San Leanna, Anderson Mill area of Williamson County, Precinct 2 of Travis
County Cap Metro Bus Routes
Bus routes, maps and schedules can be downloaded at CapMetro.org. Here's a brief description of the routes offered in and around Austin. Local Service Routes
– Regular service routes with frequent stops. What they call the "getting around town service." Not great for a long ride, but right on the money for a short ride to a specific destination. Limited & Flyer Routes
– Both routes are faster than the local service because of less frequent stops. The limited picks up at departure locations like Parke & Ride and takes you to a specific destination. The Flyer routes are the same except they offer direct tours from one part of Austin to another. Feeder Routes
– Neighborhood bus stops and takes riders to Cap Metro transit center or Park & Ride lots. Take a bus to get to your bus. Crosstown Bus Routes
– Does not go downtown. Multiple stop service route from one section of Austin to another. This bus can frequently be late due to the traffic at any given time. Almost as slow as the local service routes bus. Express
– Few stops, fast routes, straight shot from Park & Ride locations to downtown. Best bet for fast service. UT Shuttle Service
– UT Shuttle is based around the UT campus. The shuttle will take you to and from the UT area to destinations downtown and surrounding neighborhoods. Be sure and check the web site for complete UT Shuttle routes, schedules and maps. Unlike other route services, the UT Shuttle schedule changes frequently due to weekday, weekend and Sunday service, late evening combined service, registration service and more. TOP Blue 'Dillo bus sign. Gone but not forgotten! Photo/omniNate Special Service
Special service routes take you from a parking location to an event location and offer late night service. Austin City Limits Festival, ROT Rally, are a couple of examples.
Sadly, the "Dillo service is no more (the old trolley cars). Not enough ridership to justify the expense. Maybe we will see them again sometime up the road.
It's a bargain. Fares are low. However, they change and are amended. For current fares and routes you should visit their web site. Here is a brief guide to a sample of advertised fares.
Local Bus $1 Local Day Pass $2 (recommended for visitors) Express Service $2.50 All Service Day Pass $5 Adult 31 Day Pass, local service $28 Adult 31 Day Pass, MetroExpress (all Express and Local routes) $63 Adult 7 Day Local Pass $8
There are more fare schedules including Metrorail, Rideshare, reduced fares, plus special rate schedules for senior 65 years, disabled, students, faculty, child fares, frequent rider fares and city employees. Cap Metro rates are more easily understood than explained. Good cheap travel, somewhat slow, sometimes annoying, but the bargain and value are undeniable. TOP Cap Metro Tickets
I recommend ordering tickets online. It will save you time grief and gas money. However, if you're by any HEB or Randall's grocery store, you can buy your tickets there. Many other popular locations offering tickets include Whole Foods and Fiesta Market.
To help you determine which bus route is best for you, use Cap Metro's online trip planner. Big help. Google Transit can also help you plan your routes.
 Dadnab
Text messaging trip planning when you're on the go. Nominated for 2008 Best Business Award, Dadnab has become a local overnight sensation.
It's free. No cost. Commuter sends SMS text message telling origin, destination and preferred departure and arrival times. Dadnab replies and tells you where to go and how to get there.
I'm simplifying the service but it does work very well. If you're going to use Cap Metro for any extended period becoming familiar with and using this service to coordinate your bus travel beats doing it yourself. Yeah Dadnab!!