Travel
Bus Travel Is Cheap Travel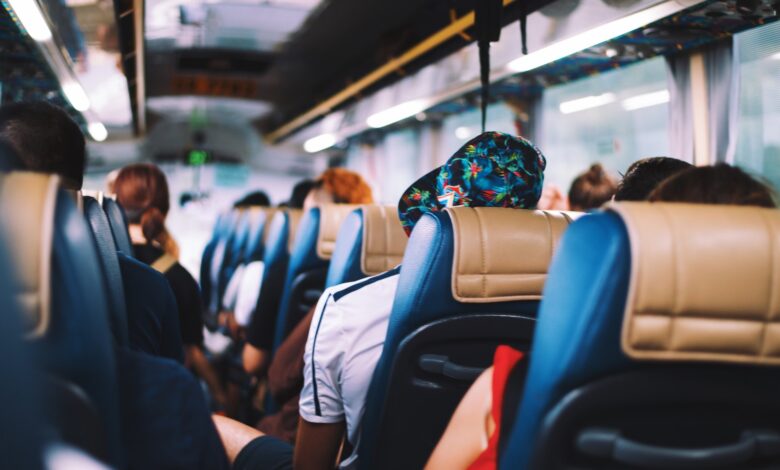 Cheap Travel
Traveling by bus is cheap travel by any standard. Cheaper than any form of transportation with the exception of hitchhiking, bicycle or motorcycle and one way car delivery.
Keep in mind you won't incur car rental, gas, insurance or parking fees. You also won't pay costly hotel fess during travel. When it comes to saving money bus travel is at the top of the list. However, there is a price to pay for saving money in comfort, convenience and speed. Rare view of snow at the Portland, Oregon bus station. Photo/gilbert928
Bus Travel Tips
Bus travel is relative to your experience. If you have spent five days on a Mexican Yucatan peninsula bus (usually an old school bus) then a Greyhound bus is lush, elegant, comfortable and modern by comparison. Unlike the Yucatan Express, all Greyhound buses have air conditioning, on board restroom, reclining seats and tinted windows.
Frankly, most people pay the extra money and fly.
Traveling by bus is generally slow with many stops and layovers. So many in fact, I recommend you have an agent assist you with purchasing your ticket and schedule if you have little or no experience with buses.
All kinds of folks ride Greyhound. The elderly, ill, children. This can lead to misery when constant coughing or loud crying children are not expected or anticipated. Keep in mind how long you can put up with this type of annoyance when you reserve your ticket. I guarantee it will happen.
Bus travel like train travel is spartan. No bells or whistles. You eat at stops. Use restrooms in restaurants. Board the Greyhound bus and your off again. I recommend you always choose the fastest route with the least amount of stops and layovers. Layovers can be an hour or longer.
Bus terminals are not a very entertaining way to spend time. Many city terminals are not in the best part of town and invite unsavory characters from the neighborhood. If you're traveling with a child, put a leash and harness on 'em in the terminals, don't let him out of your sight.
Food can be a problem during a long bus trip. So can cleanliness. I recommend packing a special bus bag with these items:
throw blanket, for cold weather
food and snacks; canned Vienna sausages, crackers, fruit, water
wet wash cloth in a baggie/wet wipes
toilet paper; bus and terminal paper is worthless
reading material, radio (with headphones), laptop, kids games
small pillow
plenty of change for the multitude of vending machines you will encounter on your journey
Greyhound has rules and regulations regarding child travel, disabled travel and senior travel.
They do not allow transport of animals like dogs, cats, birds, etc. With the exception of service animals like seeing eye dogs. Drugs, weapons, alcohol and unruly behavior are not tolerated. Baggage restrictions apply and are subject to inspection.
Travelers with disabilities who need travel assistance should call the Customers with Disabilities Travel Assist Line at least 48 hours before departing. Also visit the customers with disabilities page on their web site. You will find information on life equipped buses, alternative lift or a 50% ticket discount for a Personal Care Attendant. PCA program is outlined.
Buy tickets online or at their bus terminals and agencies. When you buy online, either pick-up at the counter or have the tickets delivered by mail. Or just walk-up.
Just because you bought a ticket a month ago does not guarantee a seat on your bus. First come, first serve. When the bus fills to capacity remaining ticket holders must wait for another bus.
Austin Travel Advice
Bus travel is cheap travel but you pay a hefty price in discomfort, time and hassle when you ride a bus. And heaven forbid you're not sitting in front of a young mother and three young, unhappy children. Or worse.
Delays are common. Stops are frequent. Travel is slow, even with minimal stops. Restrooms on the buses are really for emergency use. Bus travel is loud. The terminals are spartan and sometimes seedy.
Some would consider the above an Austin travel guide adventure. In reality, bus travel is grueling, physically and emotionally.
My Austin travel advice to you from one with first hand experience on the subject is use bus travel for short entertaining events like charters for games, tours with friends and short scenic trips.
Don't use a bus for more than a 300 mile trip. Avoid general passenger service when possible. It may be cheap travel, but bus travel will exhaust most folks. It does me.