Fishing
Fantastic Fishing Around Rockport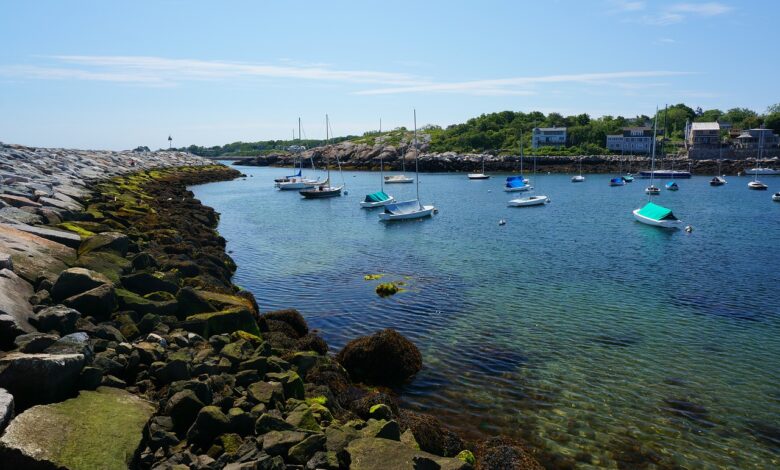 What is left of the summer days on Copano Bay near Rockport could be the place for your ultimate fishing fantasy to come to life. The remainder of the hot Texas summer will inspire many an angler to pack up and head to the Gulf Coast. Fathers and sons, husbands and wives as well as old friends and business partners will start a new annual tradition, or repeat one. But one thing that is certain it will not be the last trip for most of those who have been fortunate enough to discover the fantastic diversity the area has to offer. Not only to the anglers from Texas, but from all over the world. Whether you choose to camp and fish at your own pace, or a packaged stay at a hotel or lodge and fishing with one of the areas many seasoned guides, you will no doubt be awed by the beauty and incredible fishing found in this part of Texas.
Home to one of the greatest fisheries in North America these waters offer variety, and something to excite and encourage both the hobbyist and pro, and Redfish are the areas hottest ticket at this time of year. Thee waters are teaming with an abundance of the spotted tailed creatures and most anglers come for this particular chase.
The most popular areas to fish by boat include Aransas, Copano, and San Antonio Bays as well as the surf outside the jetties at Port Aransas. Near the deep oyster reefs of Copano Bay huge numbers of specks have been reported annually. The average size of the summer fish has increased in past years, and anglers have been seeing 20+ inch fish on a regular basis and even some trophy size in the 25+ inch range. As you venture offshore the fishing remains just as reliable for other fantastic catches and large variety of species as well. There are Kingfish, Spanish and King Mackerel feeding right off the end of the jetties, and further offshore, around the 20 + mile range, the tuna and dolphin strike in massive numbers. This section of the Gulf Coast offers every circumstance that an angler could possibly dream of, beginner or professional!
During the early summer and again throughout fall, and depending on weather conditions, stalking and sight casting for redfish can make an unforgettable day of fishing. On many given days during late August through November you are likely to hear locals talking about "the Redfish are running", meaning that they are coming into shallow water in large numbers to spawn. This is an exciting time to be a fisherperson!
Fly-fishing these waters offers an adventure unlike any other! Bait and lure fishing are evenly successful in these waters, and it is an equal challenge for the standard equipment user and the fly fishing angler. Both live and dead baits work well, use shrimp, mullet, or minnows, depending on the time of year. Any of the areas marinas can usually tell you "what is hitting what" on any given day, just ask.
The array of weather conditions along the Texas coast can make or break a fishing trip, so come prepared. Check the local weather forecast and pack appropriately. For the most part the summer months (June-October) are consistently warm to hot. If you are concerned about sun exposure be sure to pack sunscreen. The sun can fool ya! The winter and spring months are sometimes unpredictable and you should pack an assortment of clothing. No matter the season it is always a good idea to bring along a billed cap and polarized sunglasses.
The accommodations in this area are plentiful and vary in price. Some offering a more casual -come and go as you please- atmosphere, other include the more upscale all-inclusive packages. A couple of years ago my husband and I were fortunate enough to visit the world renowned "Redfish Lodge" on Copano Bay where we experienced some of the best fishing of our lifetimes. Not to mention the Lodges wonderful staff and hospitality. We found it as elegant and hospitable as many of the southern B&B;'s along the Gulf Coast. While the lodge is fully equipped to service and supply every anglers needs, both day and night, it is also as beautiful as it is functional. With large warp around porches overlooking the bay that is ideal for viewing a spectacular sunset or sunrise. The interior of the main lodge is as lovely as it is comfortable, decorated with antiques and a large see through fireplace separating the living area from the dinning room. We highly recommend a visit to the Redfish Lodge for any angler!