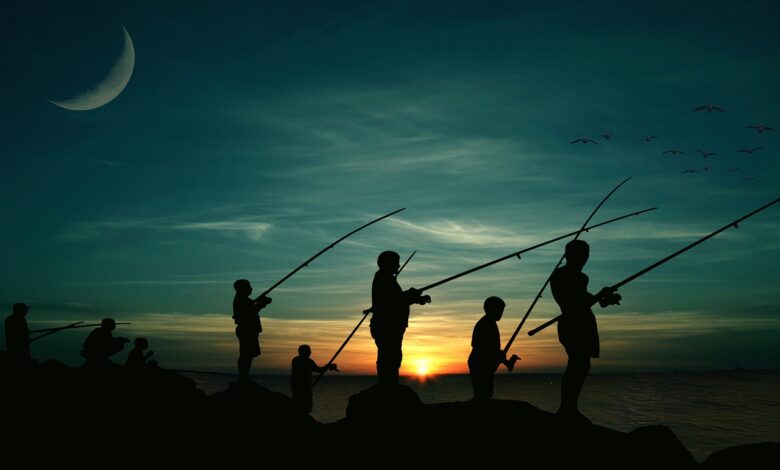 I fished the Texas Oilman's Tournament with a group this year from Nabors Drilling. The fishing wasn't all that great, but fun times where had by all. The fishing Friday, both offshore and in the bay was pretty poor overall. The wind made for some tuff fishing out on the big pond. In the offshore division the leader board was on the thin side. No heavy weight fished hit the scales. Everything on the leader board could be easily beat. There where no Amberjack over 20lbs, best Red Snapper was 5lbs, top Kingfish was in the mid 20's, the Ling category was the only solid fish in the group at 34lbs and the "Biggest Other" was only 51lbs. The leader board changed in all categories on Saturday, no monsters, but much better fish. Red Snapper ended up over 11lbs, Amberjack in the mid to low 30's, Ling was 41lbs, Dolphin which was a no show on the board Friday 11lbs. I think the Kingfish got into the upper 20's. A 100lb shark made the "Biggest Other" and not a singe Tuna came to the scales. The bay fishing results from Friday were not impressive either. Speckled Trout to just over 5lbs, top Flounder was barely over 3lbs, they did have one Red Fish with 10 spots in the "Most Spots" category and I didn't see the weight on of the Red Fish, which ended up Saturday being a slot fish over 8lbs. Speckled Trout jumped up to over 6lbs and it took a 5lb+ Flounder to stay on the leader board. The bay fishing on Friday had everyone guessing!
I spoke with guys who pre-fished Thursday and hammered the fish then only had a fair day on Friday. The areas I pre-fished last weekend where washed out pretty badly by fresh water from recent unexpected rains. Between the fresh water and wind, Mother Nature didn't do us any favors in the bays either. Friday, we got a little bit of a late start. I had three anglers (Charles, Shawn and Jack) on board Friday and only two (Charles and Shawn) on Saturday. The first area we fished didn't yield a strike. The second I hooked two Speckled Trout and lost a 22" fish before I could touch her, al my customer where still hook-up-less. Sometime around mid day Shawn hooks a flounder that would have easily made the leader board, but lost it right at him. He also caught an under size Redfish on his first day ever of bay fishing. Charles couldn't get a fish to him, I don't recall how many he lost but it was quite few fish. Jack had one of those days…he couldn't buy a strike. We found some salty water around mid day on Friday, but the bite was already over in the area from fishing pressure and boat traffic. So we started there on Saturday and it paid off for us. We still didn't get on site as early as I would have like because of the locks and swing bridge there in Matagorda, but at least we didn't miss the bite. I strung 6 fairly quick and both Charles and Shawn lost a several fish each. At least we had something to smell up the kitchen….until….about 10am….I felt a pretty good jerk on my stringer, then louder than expected sloosh at my stringer. Just as I turned to see what was going on I realized I a pretty big shark had grabbed my stringer. When it ran it nearly pulled me off my feet and took two of trout with it. I had caught a large male trout that had been croaking the whole time he was on the stringer. The shark, I'm guessing must have been in the 5+ feet class because it ate the 17" male and a 23" female trout in one bite. It didn't even leave their lips! Well it was a little hard to concentrate on fishing after that and even harder for my group. Being Shawn's first time bay fishing, he kept one eye on the water after that. He and Charles did land a nice trout a piece before we left the area. Neither was willing to put their fish on the string though. They elected to walk them back to the boat…just to be on the safe side. We fished a couple more areas for Redfish and Flounder, but had no hook-ups. The tides had stopped moving and it was getting close to weigh-in so we called it a day. I had a great time and thanks for the hospitality extended to me by Mr. Charles Winsor of Nabors Drilling. Quality people make a marginal day on the water a great memory by the end of the day.
10% of the people catch 90% of the fish. Being in a minority isn\'t too bad. Capt. Charles Foster Jr.