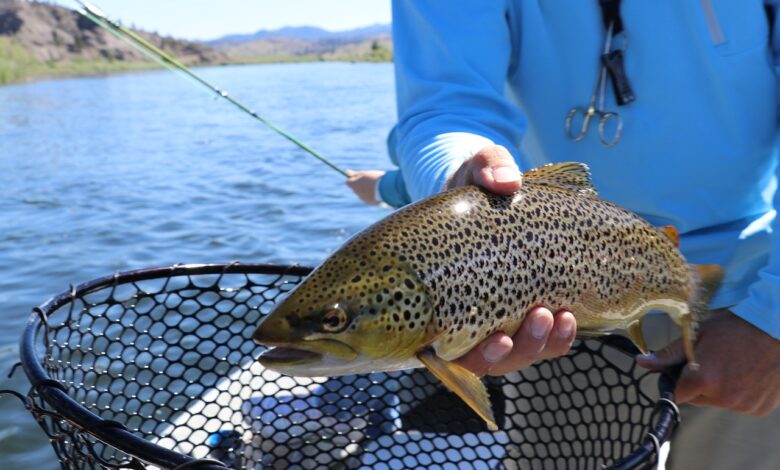 American Rodsmiths It's been a pleasure fishing with some talented anglers over the years. It's like playing Golf or Tennis. If you play with guys like me, your game is going to go in the toilet. Play with some heavy hitters and your game will be elevated. Along the way, you pick up some things that may not be useful at the moment, but you never forget them. Two anglers come to mind that are way above the average. One is Ralph Cox of Houston and another is George Busha, brother of Don Busha with Busha Boatworks in Bay City, Texas.
I've guided both and they share something seldom seen among the masses. It is an unorthodox side sweeping retrieve. Guiding George on a scouting trip ahead of Trout Masters I watched a decent bite on some nice fish sour. George, however, kept slamming a plum/chart Bass Assassin out there and continued catching fish with this retrieve. I made a mental note but didn't think much about it. Enter a special day in Mesquite Bay with Ralph "Cook" Cox. We hit Cedar Bayou early and encountered a great bite on small fish with quite a few keepers mixed in. We pulled off of it with probably half limits and headed over to Cedar Flats. We left Seadrift in heavy fog and mist to end up in Mesquite Bay on a glorious day that turned sunny with 10-15 out of the SE. As I eased up on the flats, the wind was rolling down the shoreline and the water was murky Trout green off the break on the flats. JM and Susan Green, Tammy and Ralph Cox and I jumped out of the boat and started working the flat and the break. Cook was the first into the fish using a Corky in Green with a black back. I noticed that Cook was working his rod like George. He was working the Corky relatively quickly with his rod slung low and a sidewinding retrieve. Cook was hammering the fish and we all slid in and around him to work them over pretty good.
Working a rod low and to the side doesn't feel very comfortable to me. However, it paid off on Saturday' trip in an east wind that was 25 knots steady and gusting somewhere into the 30's. We were immediately on fish but along with the weather came some ups and downs in the bite. I found the fish on mud and grass and led Dr. Matt Carpenter and Dr. Rob Naples of Austin to them. When things slowed, I continued on leaving them to focus on the bite. Covering some 100 yard stretch and moving fairly quickly I found at one point that the quartering wind and my path matched this "sidewinding retrieve" fairly well. I found little success with my rod tip up and pumping. Moving back toward my customers, the sidewind started hitting. At one point when I was catching fish with this retrieve and I switched back to a traditional "tip up" retrieve and did little. I switched back to the sidewind and started catching again. I was working a 1/16oz. jig head with a Pumpkin/chart Assassin. The tip up retrieve was working early and it's how I initially found the fish. More importantly, the side winding retrieve kept me catching when things seemed to wane. We worked things over pretty good for the conditions Saturday and managed to limit out on Trout to 22″ along with two Redfish including one 27.25″ bruiser. As I hit the water with the Doc's this morning, winds were light and skies were clearing ahead of this low pressure system that came in the afternoon. For some reason, my 1/16oz. jig head just wasn't getting below the surface. Have you ever had that feeling? The feeling that your bait just isn't getting down? We were in 3′ of water but depth just wasn't playing a factor. Sure enough, I started side winding and bounced the first fish of the day out of some pretty "fish less" water. I talked to Cook Cox about this over breakfast this morning. He said that the retrieve "gets the bait down". Obviously, some bottoms are better for this than others but it definitely has a place in your arsenal. Situations also dictate its use regardless of bottom structure. When you don't feel like you are getting the bait down, rather than being "invasive" and changing to heavier jig heads, try side winding. Staying light but changing retrieves can be very effective. The most comfortable way to approach this retrieve is to grab the rod by the cork in front or above the reel. I semi extend my forefinger along the rod for directional purposes. This may not look or feel effective at times. Sensing "the bite on the fall" is the first thing to go. With this retrieve, you will feel less thumping but more like grass on the end of the rod. SET THE HOOK!! You will notice your rod tip bending horizontally as you twitch the bait sideways. Again, when the rod tip doesn't rebound straight on the back sweep, SET THE HOOK. The next time you need to cover all the angles or watch a bite dwindle down, try changing to this retrieve. I can see it being very effective when double teamed with a Kelley Wiggler paddle tail or swimming shad. I've been fishing the 6/5 Titanium from American Rodsmith's. You can have my 6/5 . . . when you pry it from my "cold, sun scared, wind burned, side winding hands"! I'm fishing this in a medium action and love it. I've got a new Titanium in medium light 6/5 and am looking forward to giving it a try. The Doc's gave me orders to be in by 12:30 today.
Talk about luck of the Irish! I made a bee line to some shell/mud in SAB that came alive as the "eye" set in on us. After the rain cleared around 9:00am, the sun broke out for our brief window of good weather and we caught fish until heading in around noon. I watched the Doc's gain some confidence and they set off on their own course, found fish, and worked them over. I hung around the boat working a few fish that loved my Corky Fat Boy in clear/glitter/chart with rattles. We ended the morning session two Trout short of our limit. We had some solid 20's and plenty of "just keepers" in the 15.5 to 17″ class. WHERE ARE THE REDS Well, I've got that question answered. Even with ridiculously low tides evident the past couple of days, the fish are hanging tough and super skinny. Fishing Paul Flowers and Jim Koenig of International Trucks of Houston Friday, quick limits was the word. We bait fished in my airboat and targeted Redfish while Capt. James Cunningham and some of the crew drift fished artificial lures. We left the ramp at 8:30am and my party of two was limited by 10:00am. I found the fish holding in water about ankle deep. This time last year, when the water fell out, the fish went with it. This year is different amid higher water temps. "They ain't skeered". With cooler water and falling tides, Reds will fall out to deeper water like Power Lake, outside shorelines, lower Pats Bay, middle and upper Long Lake, lower Shoalwater, the mouth of Welder's and the flats, etc. For some time now, I've noticed Redfish holding in ridiculously skinny water. The fish Friday were obviously sunning and laying up almost on the bank in water ankle deep or less. This makes working "fall out" patterns somewhat fruitless. The fish aren't falling out, it's over. The only boat that can get to them is an airboat at present. When the tides come up, I'd be going as shallow and as far back as your boat will get you. I've got to airboat Redfish again in the morning, I'll let you know how it goes. Also, these fish are eating "soft shell" crabs at present. Capt. James struggled drifting the low tides Friday with the wind howling but managed to catch our five Trout and another nice Redfish. Shortly after 10:00am, I switched parties and fish with James to "start over" again. We kept running over fish but the bite had dwindled a bit. We did manage to catch half limits and missed several nice bites. Making the switch allowed everyone in this two boat trip to experience "Airboat Redfishing" and everyone got a chance to fish artificial. The guys I limited early really wanted to be throwing lures and the guys that were throwing lures and struggling wanted to catch something. So, it worked out for everyone. I guess that's what you call "team work".