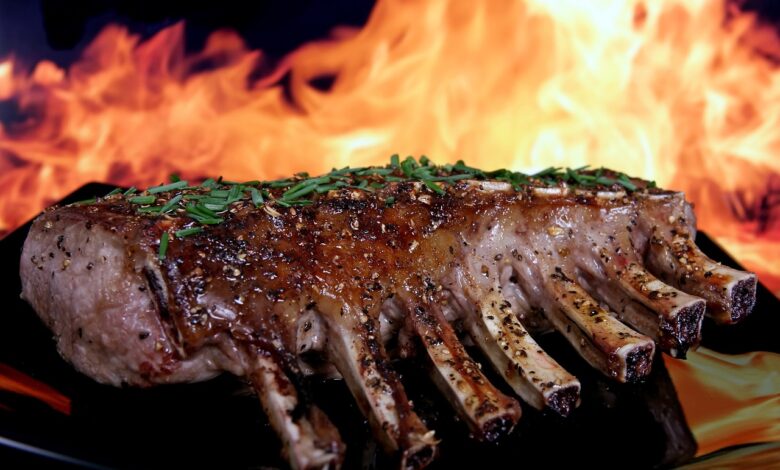 If Sam's BBQ was located on Barton Springs Road, south Congress or north Lamar, you would have to wait in very long lines. Sam's location hurts it. The neighborhood has a well deserved reputation for prostitution and street gambling. Among other things.
With all that going against it, this ramshackled old white frame house serves up what many critics have called the best BBQ in America. Not just Austin BBQ, but BBQ in America. You don't read bad reviews about Sam's. They don't exist.
Sam's ribs have been called a revelation. I agree. Sam's Austin BBQ pork ribs deserve the street cred they have enjoyed for the last 20 years.
My only complaint besides the too tough to love neighborhood, is occasional inconsistency. I've had the best pork ribs ever here and a week later they are dry. It doesn't happen often, but it does happen.
I eat here a lot because my guitar playing husband is a club rat and after the show he insists on going to Sam's for ribs.
I can't begin to name the after show musicians and celebrities I've seen, stood behind, walked into here. Joe Ely, David Grissom, Dennis Quaid are a few. All enjoying Austin BBQ at its finest.
Sam's is famous in the world of barbecue but gets little respect when compared to shrines like Kreuz Market, Cooper's Old Time Pit Bar-B-Que, Smitty's Market and Mueller's BBQ.
Sam's on a good night, they are open to 3 am, serves barbecue as good or better than any BBQ joint I've eaten at. When it's good, there's none better. On an off-night, it's just OK, still better than 99% of the BBQ served in America. It's that good. Their sauce is second only to Louie Mueller's in my opinion and works real well with Sam's basic assortment of meats, but especially the mutton.
Mutton is something the late great pit master Laron Morgan said, "Best BBQ there is once you acquire the taste for it." I acquired the taste for mutton the first time I ate it.
I've eaten a lot of greasy mutton. Sam's is second only to the now closed Crosstown BBQ. Sam's mutton is legend. Once you acquire the taste.
Fans of Sam's love the juicy brisket. It falls apart and Sam' sauce actually adds to, instead of covering up, its subtle flavor.
Sam's uses oak wood for smoke which explains a lot of the delicate nuances of Sam's smoked meats. Pork ribs, brisket, mutton, chicken and sausage.
I like my sausage spicier and have had better chicken.
Pork ribs and mutton are what brings folks back to Sam's over and over again.
Here's my recommendation – Order a couple of pounds or a rack of ribs from Sam's. Use the sauce. Drive to Zilker Park and eat barbecue in the park at 3 am. My husband does exactly that every time we go to a club. That's a perfect end to a wonderful evening in Austin.
We were at the Four Seasons celebrating an anniversary. Went to the Continental Club and caught local Austin favorites the Tailgators. After the show we went to Sam's and bought a rack of ribs to take back to the room.
The ribs never made it. The Four Seasons doorman, valet and desk clerk sampled the ribs and ate most of the rack.
Forty-five minutes later two racks of Sam's ribs were delivered to our room compliments of the staff. The next day we found out the staff went to Sam's and bought 8 racks of ribs.
On a good night Sam's can be a religious experience. Imagine the fun of running into a not real sober Bill Clinton at 2 am! Surreal, huh? Well, that's Sam's. An out of mind experience at a genuinely beloved Austin BBQ landmark.
MENU:
Brisket, pork ribs, mutton, chicken, sausage. Classic sides, beans, potato salad and cole slaw.