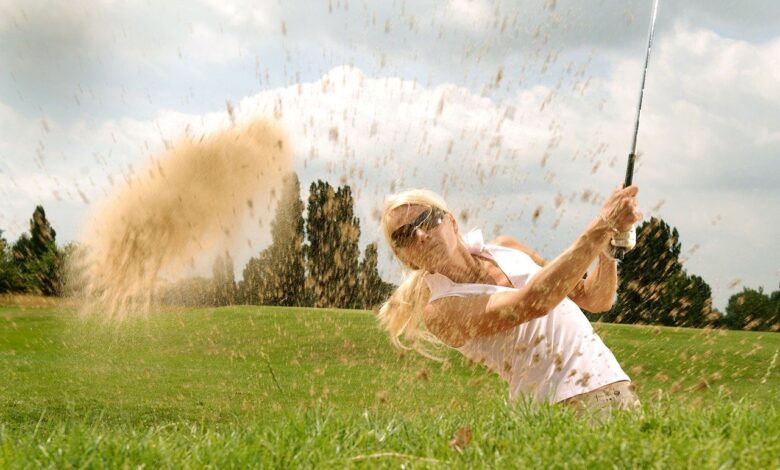 #1 for BEST OVERALL COURSE. Best Clubhouse, Best Dining, Best Par 4s, Best Par 5s, Best Closing Hole, Best Cart Girls and Best Innovative Design.
Avery Ranch was built in 2001. Designed by Andy Raugust. The course was literally sculpted from the natural rock landscape.
This scenic course sits on 226 acres, 7,121 yards, 18 holes offering five tee placements. Tree lined fairways and a 60 acre lake. You don't find public golf courses like Avery very often. Breathtaking scenery, gentle rolling hills with a grand slopping layout.
The 5th hole is the longest of the course at 597 yards. It's dogleg left with water protecting the green.
Hole 13 is a par 3 beast requiring accurate shots. Large trees, water and a 20 foot drop off the right of the green. Hole 13 is only 161 yards but a little slice or hook means major misery.
What's really unique is the back 9 has three par 3s and three par 5s. Not as many hazards and traps as the front nine but still challenging even for a skilled golfer.
I have not been to many public golf courses that offer what this one does. A great combination of natural scenery, a reasonable degree of challenges with water on six holes and 63 sand traps.
This is not an inexpensive course. You pay here but the experience is worth the cost.
Avery is not a layman's beginner course. On the contrary. I found it to be on the more challenging side of any course I've golfed on. A good way to spend the day and a lot of fun.
Located in the far northwest Austin area about 20 minutes to downtown. AUSTIN TRAVEL TIP:
Golfsmith has a large location at the intersection of highways 360 and 183, a few miles from the course. Don't miss Reales Pizza and Cafe, "your home away from Rome," serving arguably the best pizza in Austin.
RESERVATIONS:
Seven days in advance with a credit card. They have an online tee time booking service on their web site.
LOCATED:
Far northwest area of Austin, near Cedar Park.
From downtown Austin take IH-35 or MoPac to Parmer Lane exit. Turn left on Parmer and go to Avery Ranch Blvd. Turn right and go to Avery Club Dr., turn left and go to Avery Ranch Golf Club.
GOLF COURSE & FACILITIES:
Championship 18 hole course, 60 acre lake. Practice range has two-tier tee box 100 yards wide, 75 yards deep, laser measured to four greens. Putting and chipping greens.
Pro Shop. Professional Instruction.
RESTAURANT/BAR:
Sunset Bar & Grill has an executive chef and a full wait staff. Able to take care of large parties for events, weddings, personal dining. View of Avery Lake!
BANQUET/WEDDING/EVENT:
For banquets, weddings and events contact Amanda Cagle at (512) 248-2442 ext. 2. Avery Ranch has a 4,000 sq. ft. banquet facility that can accommodate up to 200 people and has a view of the lake. Full-service catering staff, semi-formal to formal packages available.